Jerrell's Plumbing's Story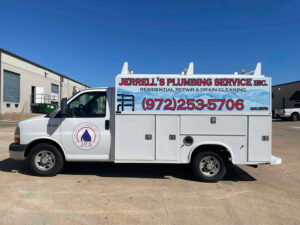 Much has changed in and around Irving, Texas, since the founding of Jerrell's Plumbing in 1978. However, one thing remains the same—our commitment to providing quality plumbing maintenance, repairs, and installations at competitive rates. A family-owned-and-operated plumbing contractor, Jerrell's Plumbing believes in making you a part of our family, which is why we treat you with the utmost integrity and respect while in your home.
Additionally, only licensed plumbers complete all work. This ensures your peace of mind and satisfaction. As an added bonus, you know the rates up front, and you never have to worry about after-hour charges.